Most sites offer poker freeroll tournaments on a daily, weekly and monthly basis. They are all designed to attract more players to the site by offering a sizeable prize for no fee. Participation is usually reserved for members of the site, and you can qualify through a range of different steps. If you make a deposit, for example, you can enter a special depositors' freeroll. Some sites have a VIP membership programme with exclusive freerolls for members who have VIP status. You can also receive tokens through special promotions and other tournaments. These tournaments are almost always worth entering, but you must examine the tournament rules carefully. Check how fast the blinds will increase, and how many seats are at each table. You must adjust your play to suit the structure of the tournament, playing tight or loose, as the tournament progresses.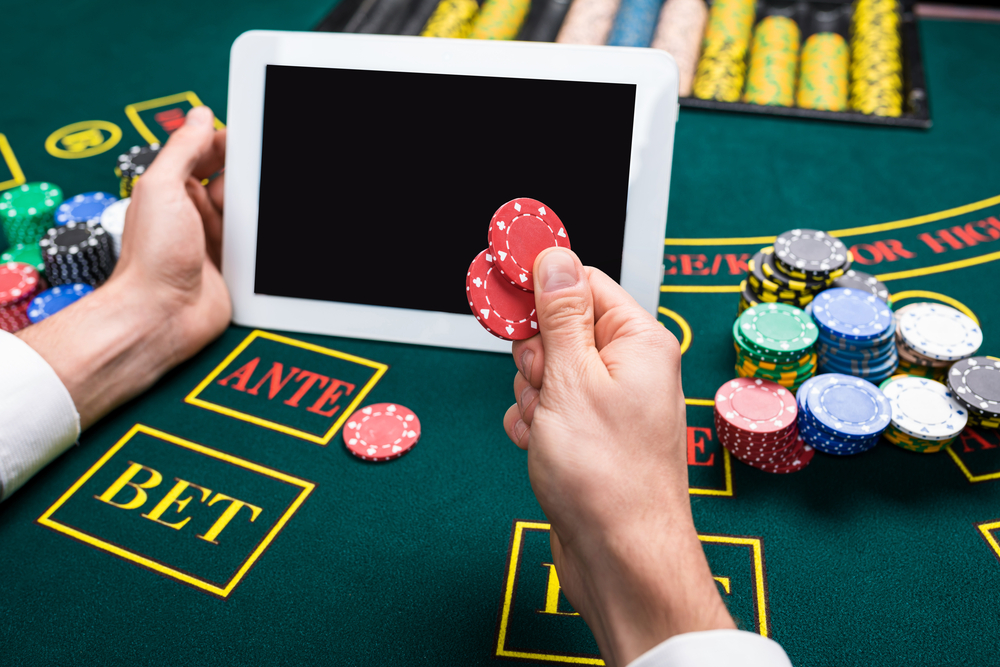 Poker freeroll tips for beginners
Poker freeroll tournaments are great for beginners, because they offer so many chances to observe other players and learn about the game, while risking none of your own bankroll. There are even some beginner freerolls, where everyone is new to the site. You must never assume, however, that these players are new to the game of poker. Most freeroll tournaments attract players of all levels, and the higher the prize, the more likely it is, that hungry sharks will be at your table.
Most beginners are eager to win a freeroll tournament, and they over-estimate the strength of their hand. This is a sure way to lose quickly. If you are a relative beginner, it is far better to watch and wait. Only play your very best hands, such as pairs over 8, Ace/King or Ace/Queen, preferably suited, and pay attention to the order of play, so that you enter the round late, after almost everyone else has already played. That way, you will survive the madness of the first few rounds, and hopefully have enough of a stack to start picking off the weaker players in subsequent rounds.
Poker freeroll strategy for improving players
If you have already mastered the basic rules of poker, you will want to take a more strategic approach. This requires you to watch the progress of the tournament and anticipate some quite predictable trends. The early rounds will see the field reduce in size very fast, as players feel they have nothing to lose by going all-in with the chips they received for free. This is the time to sit tight, and avoid all-in confrontations.
The two or three hands that come before a break (often after one hour) are usually looser, because by this time, some players have a small stack and may not want to spend the time waiting for an almost certain exit after the break. Players with a large stack will not take risks unless they have a superb hand. This is a make or break time, and you should be aware of that. This is even more true in the few hands before the cut-off point that determines those who are in the money and those who are not. During this high-pressure bubble, it pays to keep your head and play only when you have a very good hand.
In the mid- to late game, the difference between the stack size of the chip leader, and the rest, will be huge, and the binds will be weeding out many players. Now is the time to take a more aggressive approach. If you have a sizeable stack, you can use it to bully others into folding, or goading them into going all-in, while retaining a safe margin for yourself.
Preparing for the end game
Online poker freerolls offer invaluable experience, but only if you pay attention and learn from your mistakes. You can join several sites to gain wider knowledge of the game, and of course, to take advantage of more freerolls. The prizes in freeroll tournaments are small, until you get to the final table. If you want to practise these poker freeroll tips, try playing some Sit-and-Go tournaments with anything from 2 to 10 or 20 players. This will help you to appreciate the changing odds that come with a smaller table size and a huge stack differences. Another good tip is to study the way a final table plays out by just observing the last stage of a tournament. Watch and learn, so that you are ready when you reach this stage yourself.