One thing that all poker players can agree on is that when it comes to poker, you can never be too skilled. Whether you are one of the too-nice ones, the poker maniacs, experts or beginners, the poker hunger games demand expertise. Sitting at the table and walking away with a huge pot will be easier if you consider these poker tips, beginners!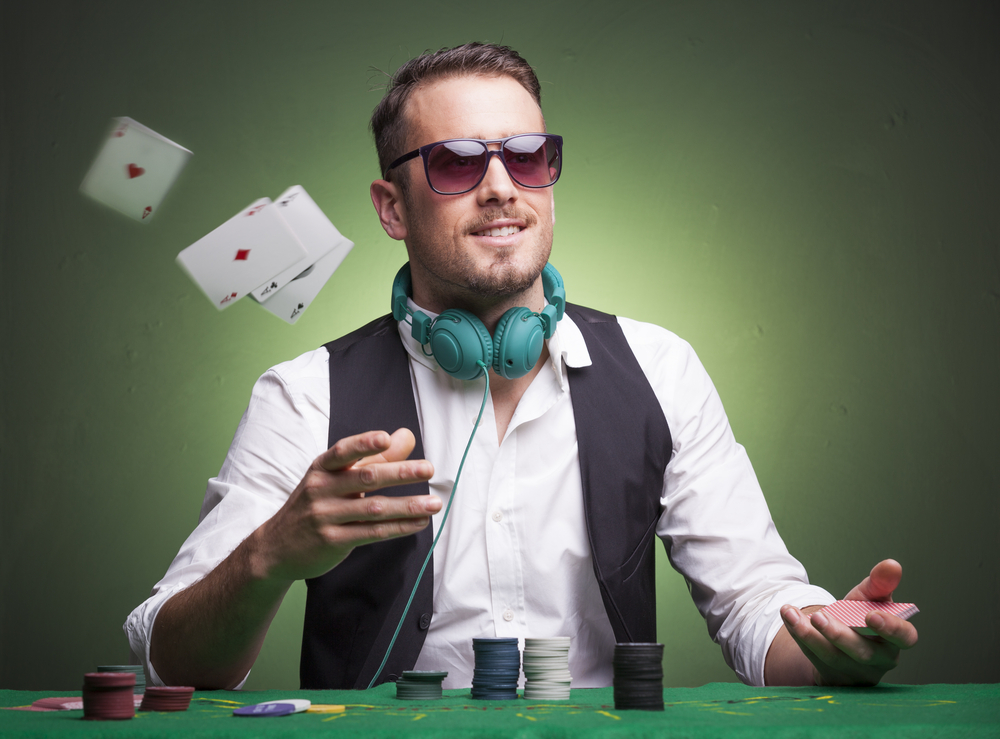 Create a basic poker strategy
People who walk in a poker game blindly usually end up leaving empty handed and way broker than they were. On the other hand, pro poker players know what they want and how to get it. The line that divides the class of poker winners from the losers is 'planning.' Have a poker strategy beginners!
Have in place short, mid and long-term goals for your game and put down the steps you are supposed to take to achieve your goals. Are you doing it for recreation? With a CNOG to learn the rules? Do you want to play in the annual WSOP Event? Answer these questions and create a practical plan of making it happen.
Create a plan that shows how much you intend to make and covers all the other aspects of playing poker. What is your bankroll plan? What if your bankroll reduces? What are your limits? Can you afford the limits you have put in place?
Study, Analyse and Learn Online Poker
Poker is a game for the skilled who know how to balance between not-playing-dirty and not-being-too-decent (there is the small percentage of a win that luck accounts for). People who have taken the time to learn the game, its rules and tricks have the largest number of poker success stories. To become a high distinction player, dedicate yourself to learning the game, inside and out.
Invest in books, watch television shows, read the numerous supply of articles on the internet and absorb poker tricks from another player, to fully understand the game. Analyse the common mistakes committed by losing players, as well as the habits of poker winners. Take advantage of all the information in the media and the web.
Improve your Bankroll Management skills
Often overlooked, Bankroll management is the difference between winners and losers on the poker table. Many poker players have been unable to be consistent in the game due to poor Bankroll Management. Whether you have a bankroll of £70 or £100,00, proper management is necessary for you to make money. There are many articles and videos about bankroll management on the internet that describe how to start and build it up.
If you want to create income off of poker, start deeming yourself as an 'investor' and the game as an 'investment.' First-time players are advised to limit their first investments at least until they start making some money. Most successful poker players will tell you that they played micro limits as beginners.
If you have not been as successful to this day, try limiting your losses. In this case, your goal should be using the £70 to play as many hands as possible, and gain experience.
Keep all records of your play
Unfortunately, most poker players overlook the power of recording their games. Keeping detailed records of your sessions and games will help you learn your strengths and weaknesses in poker. If you want to better your game, evaluate the times you won and the moments you have lost.
After downloading your hand history, go an extra mile to the winning side by doing an evaluation of your games. Keeping records will help you in coming up with a strategy that suits you.
Hire a poker coach
Consider hiring or spending time with a poker coach to improve your skills. A poker coach will help you identify and fix your weaknesses in your game in addition to teaching you new strategies, bankroll management and other winning tricks.
Before hiring a poker coach, do extensive research on them to ensure that they have the necessary skills, records and reputation to take your plays to the next, higher level.
What about poker hands?
The game of poker is all about having knowledge on the ranking of your hands in the scheme of things and making the right moves, at the right time. Once you grasp the chances you have with your cards, focus and observe other players. Here is a list of all the available poker hands, arranged from lowest to the highest value.
High Card
One Pair
Two Pairs
Three of a Kind
Flush
Full House
Four of a Kind
Straight Flush
Royal Flush
Stay updated and learn new poker variants
Improving your poker means regularly expanding your interest by learning new styles of poker and variants of your favoured game. Consider studying and trying out new styles of play. For example, if you specialise in heads-up play, give NL Six-Max a try or if you usually play a cash game, work on your tournament skills.
Perfect your life-poker balance
To be a consistent and successful poker player, improve how you balance your everyday life and poker. Many unsuccessful players have devoted every breath and waking moment to the poker game, resulting in an imbalanced lifestyle, broken families and damaged relationships.
Successful players balance their day to day activities with their games by knowing when to stop. If you want to make money and make a career from poker, find the proper poker-life balance for you.
Be Patient
You need to stay focused and play your game minus all the emotions. Lacking patience will often lead to poor decisions and rushed plays that eventually translate to losing money.
Poker is a game from which many people earn a living while having fun. If you learn more about poker, you stand to gain more!